Top IT companies in India
Top IT companies in India are contributing to the growth of technology not only in India but globally. Over the last few decades, top IT sector companies in India have become the global leaders in information technology sector. Even though the IT sector is still one of the biggest recruiters, there has been a constant stress with the advancements and innovations worldwide. The Indian IT sector employs more than 40 lakh people and is a $150+ billion industry. These top indian IT companies provide solutions to various industries across the globe like manufacturing, retail, government agencies, banking etc. Some of the best Indian IT companies are part of the top software companies worldover. Clients of these IT companies come from US, UK, Europe, APAC and locally in India. Some of the top IT companies in India are TCS, Infosys, Tech Mahindra, Wipro followed by HCL, L&T, Mindtree etc. Here is the list of the top 10 IT companies in India 2018 based on revenues.
Quick Glance:
Below are the top IT Companies in India 2018:
1st Place : TCS
2nd Place : Infosys
3rd Place : Tech Mahindra
4th Place : Wipro
5th Place : HCL Technologies
6th Place : L&T Infotech
7th Place : Mindtree
8th Place : Mphasis
9th Place : Oracle Financial Services

10th Place : Rolta India
Top IT Companies in India 2018 with Ranking Parameters (Revenue):
Rolta India
Rolta is one of the leading information technology companies based out of India.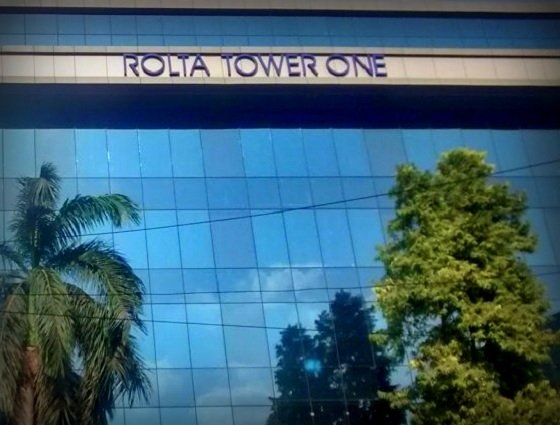 Established in 1989 and headquartered in India, the company's core strength lies in developing customized innovative solutions to its clients including many vertical segments. It also provides solutions for Governments, Defense agencies, banking services, retail, healthcare etc.
Advertisements
The company received BS ISO/IEC 27001:2005 certification in the year 2006. The company believes in organic growth and building a healthy long-lasting relationship along with strategic alliances with its clients. Rolta has expertise in many fields which impacts businesses globally and have expertise to help clients. The company has consistently been among the top information technology companies in India.
They optimize their project right from the start of the project until the execution including the assessment of cloud, data-center businesses etc, through the implementation of exhaustive solutions. The company had a total revenue of INR 1581 crores in the last four quarters and employees over 2700 employees. Rolta is 10th in the list of top IT companies in India 2018.
Net Sales (Crs)= Rs1581
Employee Strength: 2700
 Oracle Financial Services
Formerly known as i-Flex Solutions, Oracle Financial Services is the IT counterpart of Oracle Corporation to the banking industry.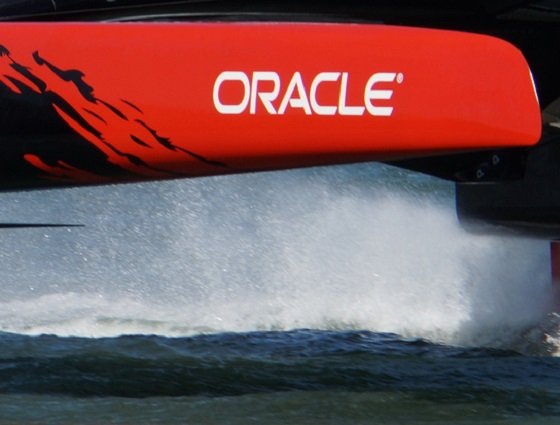 It is a major part of Oracle Financial Services Global Business Unit. It provides financial services cloud solutions like Digital Innovation Platform, Engaged Bank and Financial Services API Economy. The company claims to have a customer base of 900+ clients in close to 150 nations worldwide. The company focuses on industry segments like Banking, Insurance and Capital Markets. Financial Services Next.0 is their flagship product and help clients in implementing Information Technology platforms with their business models. It also has several products for Internal Capital adequacy assessment, commodity trading compliance, enterprise performance management system etc. Over the years, Oracle Financial Services has been among the top IT companies in India. As part of its rebranding in 2008, the company's website was merged with Oracle's and the divisions and services were aligned with that of Oracle. The company employees a little over 8000 people and has had a revenue of INR 3,795 crores over the last four quarters.
Net Sales (Crs)= Rs3795
Employee Strength: 8818
Mphasis
The merger between Mphasis Corporation and BFL software limited in 2000 formed Mphasis.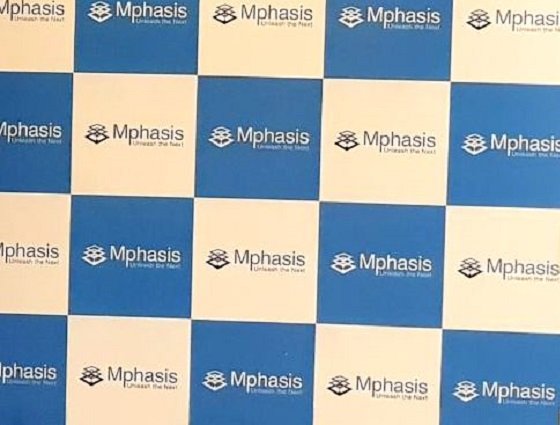 Since inception, they have a reputation of providing seamless services to their customers and provides a superior value to the customer's value chain. Headquartered in Bengaluru, the company has constantly focused on innovation and client serving to offer best in class services. The company has received several awards and recognitions not only at company level but the management too has been recognized for their contribution to the industry. The company has chosen some vertical segments where they have high end expertise such as banking. In 2012, they concentrated primarily on sales, marketing, and building long term bonds with their business partners. The company has a workforce of approx. 22,000 employees and had a total revenue of INR 3,179 crores over the last four quarters.
Net Sales (Crs)= Rs3179
Employee Strength: 21994
Mindtree
Since its inception in 1999, Mindtree has become a renowned company in the Indian IT sector.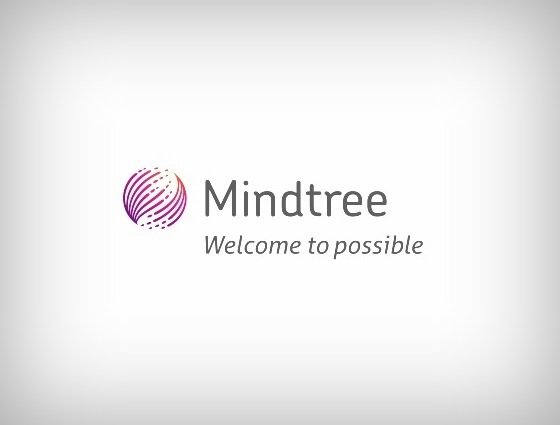 The company delivers digital transformation and technology related solutions to its customers. The services are clients industry specific and hence is an important contributor in accelerating the growth of their clients. Collaborative spirit, expert thinking and unrelenting dedication form the core values of the company. The company lays emphasis on the gender diversity with roughly 30% inclusion of women in its workforce. The company also presence in community work as well. The Mindtree foundation works for improving the living conditions for people with disabilities and enhanced primary education. It also has several association with NGOs across the globe. The company clientele includes technological big giants like Microsoft, Oracle, IBM, HP etc. Owing to its expertise, the company has been one of the performers in top IT companies in India. They provide end-to-end detailed solutions in the fields of analytics, social media intelligence etc.  The company recently received the 2016 Azure innovation partner of the year by Microsoft. The company serves a wide range of verticals from banking, health to manufacturing and education.  The company had a total revue of INR 5,046 crores and an employee strength of 16,500 employees.
Net Sales (Crs)= Rs5046
Employee Strength: 16470
L&T Infotech (LTI)
A subsidiary of Larsen and Turbo and established in 1997, L&T Infotech operates in over 23 countries.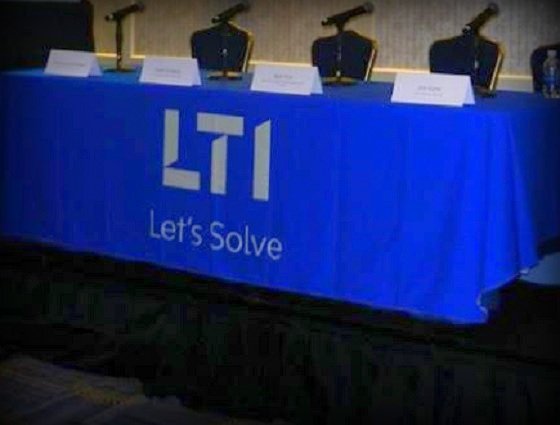 They provide innovative IT services to their clients in order to accelerate their business and enhance the customer's experience. The company has more than 250 clients worldwide and it was awarded top performer in global corporate social responsibility in the 2016 Global Outsourcing 100. The company employs standards of Capability Maturity Model Integration (CMMI) and is a maturity level five organisation. Sanjay Jalona is the current MD and CEO of the company. Quality is one of the key factors to the company's success and they constantly update and benchmark their process against the best in the world. The company was recently ranked amongst super 50 in Dalal Street Journal in March 2017. It was also named one of The Star Performers and Major Contenders in Everest group's PEAK Matrix Assessment 2015. However, in 2016 the company faced a lot of revolt and protests for revoking the offer letter of roughly 1500 recruits after a waiting period of 18 months. L&T Infotech has been one of the top information technology companies in India. It recently acquired AugmentIQ Data Sciences Pvt Ltd in October 2016 to improve its capabilities in the field of Big Data, Analytics and Internet of Things (IoT) solutions. The company had a total revenue of INR 6,614 crores over the last four quarters
Net Sales (Crs)= Rs6614
Employee Strength: 22000
HCL Technologies
HCL Technologies is part of the HCL group which was founded in 1976 by Mr. Shiv Nadar.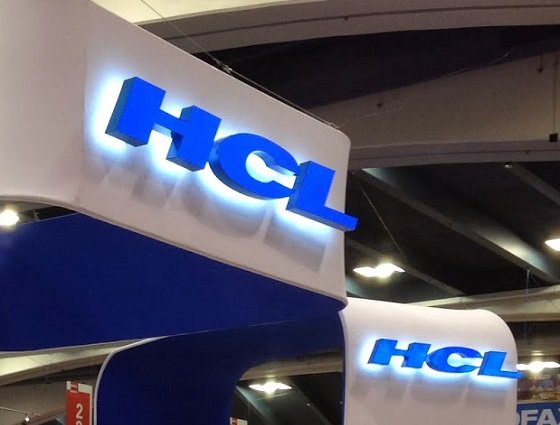 The conglomerate generated a revenue of more than INR 21,000 crores over the last four quarters. The company has a strong workforce of 117,000+ employees and is headquartered in Noida and has offices in more than 30 nations including USA, France, Germany and United Kingdom. The company provides services like Analytics, Cybersecurity amongst many others. It operates across different sectors like consumer electronics, automotive, industrial manufacturing, aerospace, banking and many more. The company practices a culture of maintaining relationships beyond the contract with their clients. They have done businesses with banks like Deutsche, tech companies like HP and many more global enterprises. The company is renowned for its ability to deliver high value to their clients business. The company recently acquired United Kingdom based ETL Factory Limited to improves its prowess in automation. Power of One, HCL's employee-driven community initiative aims at conducting transformational social projects and activities. Exaple of this being Project Samudhay, where it adopted 100 villages and improved facilities like water, women welfare, education, health and sanitation in those places. HCL is amongst the top 20 largest companies in India with a market cap of a little over $18 billion USD. The company along with its subsidiaries had a revenue of $7.4 billion.
Net Sales (Crs)= Rs21476
Employee Strength: 117781
 Wipro
Wipro was initially setup as Western India Vegetable Products Limited at 1945 by Mr. Azim Premji.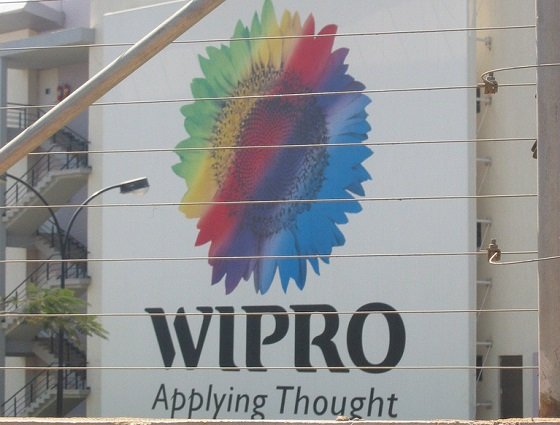 Wipro demerged its non-IT business into separate entities and shifted its focus on independent businesses, and currently the company has over 160,000+ people employed across 6 continents. Wipro offers a diverse portfolio of services coupled along with their business expertise to help the clients deploy and use IT strategically to meet their business objectives. It was the first Indian software technology and services company to achieve the ISO 4001 certification in 2002. In 2014, Wipro signed a 10-year contract with ATCO in energy dealings. Mr. Abidali Z. Neemuchwala is the current CEO of Wipro. The company has a number of key focus areas like machine learning, Data Sciences and analytics and is currently investing heavily in block chain technologies. Wipro has been a top performers and hence it among the top IT companies in India. The company was positioned 1st in 2010 Asian sustainability Rating and was recognized as the most ethical companies in the world in March, 2017. The Company has a total revenue of INR 44,902 crores in last four quarters
Net Sales (Crs)= Rs44902
Employee Strength: 166790
 Tech Mahindra
Tech Mahindra is a part of Mahindra group, which is one of the most reputed organizations in India.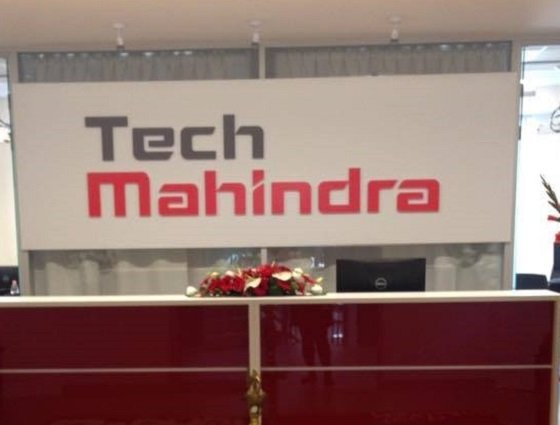 The global IT giant aims at building a sustainable competitive advantage for their clients, and it has a workforce of 110,000+ people across 90 countries. The company was ranked among the top in the Indian IT services and globally in the Fortune India 500. The company helps clients all over the world transform their businesses to a more integrated and connected one by offering customer-centric and innovative technological expertise. Their core strength lies in technologies fulfilling customer requirements to the fullest, omni-channel distribution and smart solutions in various sectors using AI and machine learning.  C P Gurnani, the current CEO of Tech Mahindra, has various digital initiatives to position the company in the digital domain. The company's forte lies in the areas of Health and Education. They acquired 31% stake in the Satyam computers in 2012. The company has also sponsored several global events including the soccer worldcup and other international events. Recently, they recently signed the agreement to acquire US based healthcare company, CJS Solutions LLC.  The Company had a total revenue of 23,562 crores in last four quarters.
Net Sales (Crs)= Rs23562
Employee Strength: 117225
Infosys
Infosys is a household name of Information Technology space with workforce of over 200,000 people in different countries.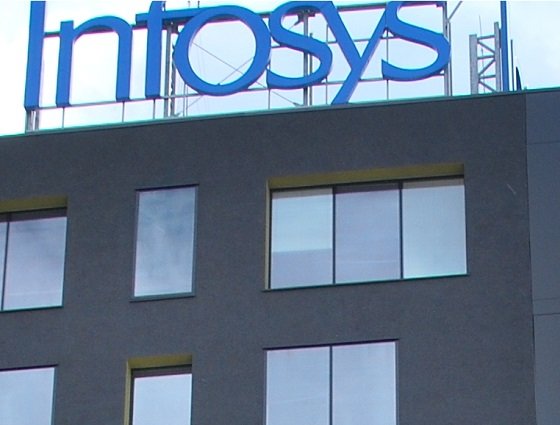 The company has around 50 offices worldwide and large number of delivery centres at various strategic locations across the world. Infosys was the first Indian IT company to be listed in NASDAQ and grown on from strength to strength. Infosys has been a consistent performer in the sector and has always been among the top IT companies in India. It is also CPMM Level 5 certified in 1999. Infosys Foundation work in the areas of education, health and many more. The company invests heavily in research and development of Next Gen technology solutions. Finacle a leading core banking product from Infosys gathered a lot of traction which later became a part of EdgeVerve Systems Ltd. The company is currently investing a lot in niche technologies like Big Data analysis and blockchain. The Company has a total revenue of INR 60,878 crores in last four quarters and taskforce of over 200,000 employees.
Net Sales (Crs)= Rs60878
Employee Strength: 200364
TCS
TCS has become the first Indian IT company to have a market capitalization of 100 billion dollars.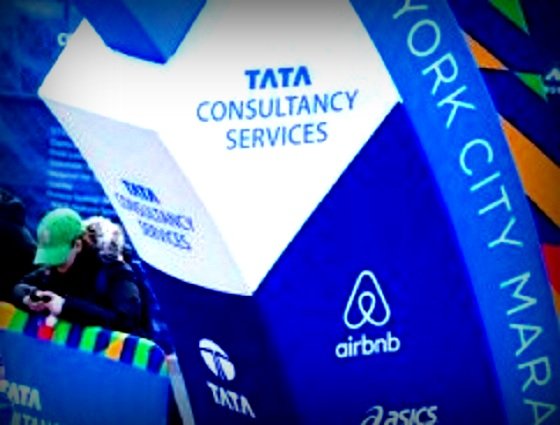 The largest IT giant of India was established in 1968 and it is a wholly owned subsidiary of TATA group, and JRD Tata was the first chairman of the company. TCS generates roughly 70% of the revenue for Tata Sons, and is one of the global leaders in the sector. It was ranked among the top in Forbes most innovative company in the world. It is ranked 10th in Forbes India 500 list. A number of joint research and development projects are also being done by TCS, the latest one being the development of a smart watch by partnering with SATS. TCS has close to 400,000+ employees, which is one of the highest in the world. The company is the largest IT recruiter in India consistently over the last decade. It has set up the largest corporate learning centre which can train as much as 50,000 graduates at Trivandrum, Kerala.  TCS and its 67 subsidiaries provide a wide-range of technology-related products and services for both the government bodies and private enterprises as well. The close to 400,000 employees of the company employees have been a constant source of drive for the company. It has 289 offices across 46 countries and 147 delivery centres in 21 countries. It also has 19 innovation labs in three countries and has partnership with leading institutes like IITs, Stanford, MIT, CMU etc. The Company has a total revenue of INR 95,192 crores in last four quarters
Tagged:
HCL Technologies
L&T Infotech
Mindtree
Mphasis